Help us spread the word, fill free to use the bellow images and text to announce the International Token Web Conference.
Please lead the users to the official website, for more information and registration:
tokenconference.numismatas.com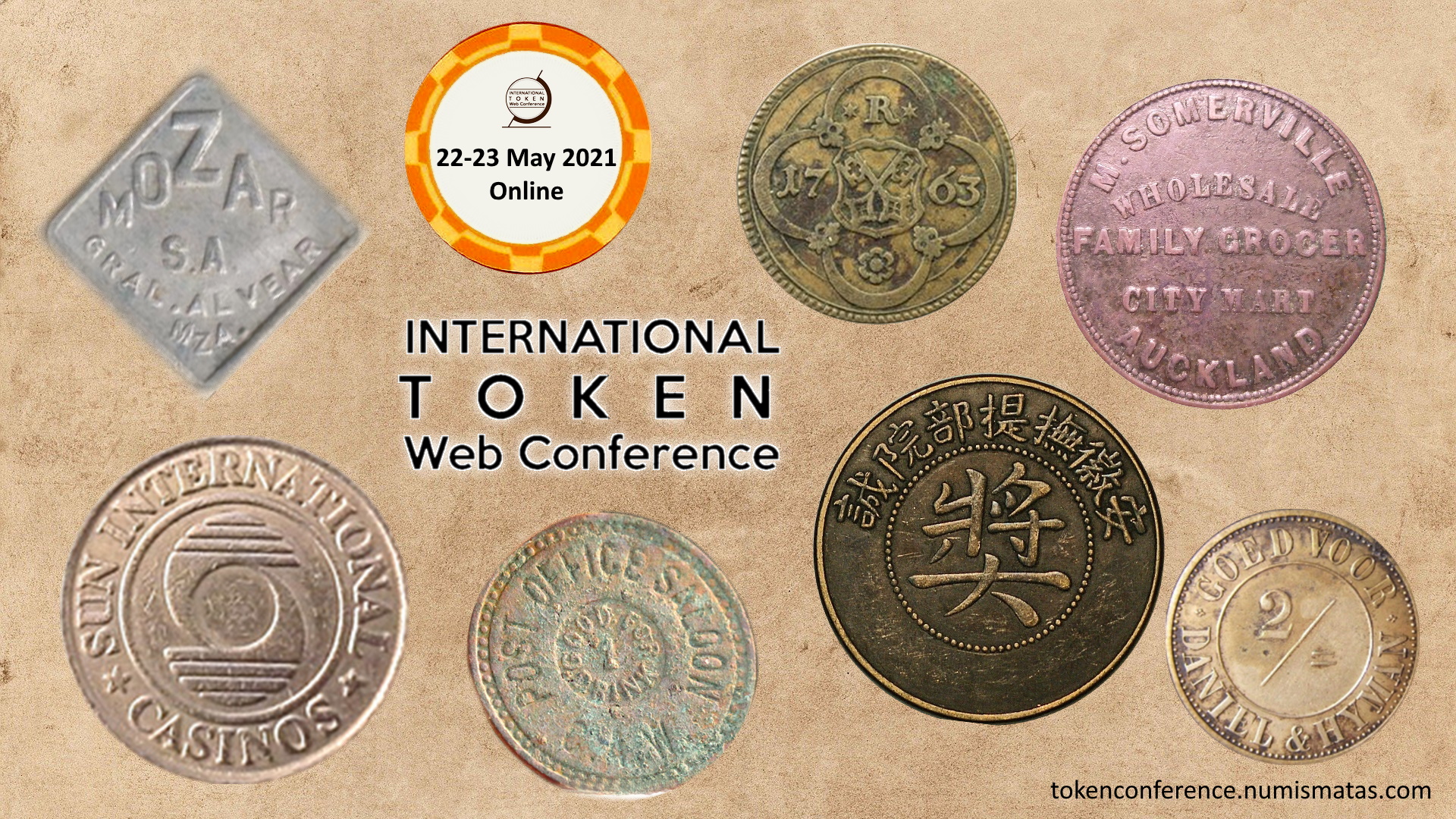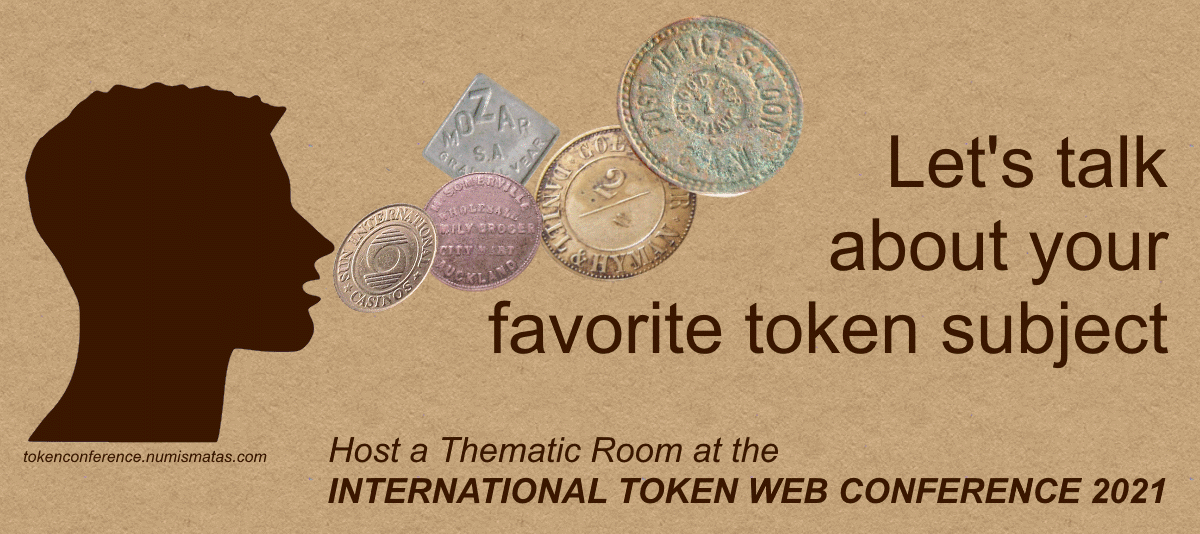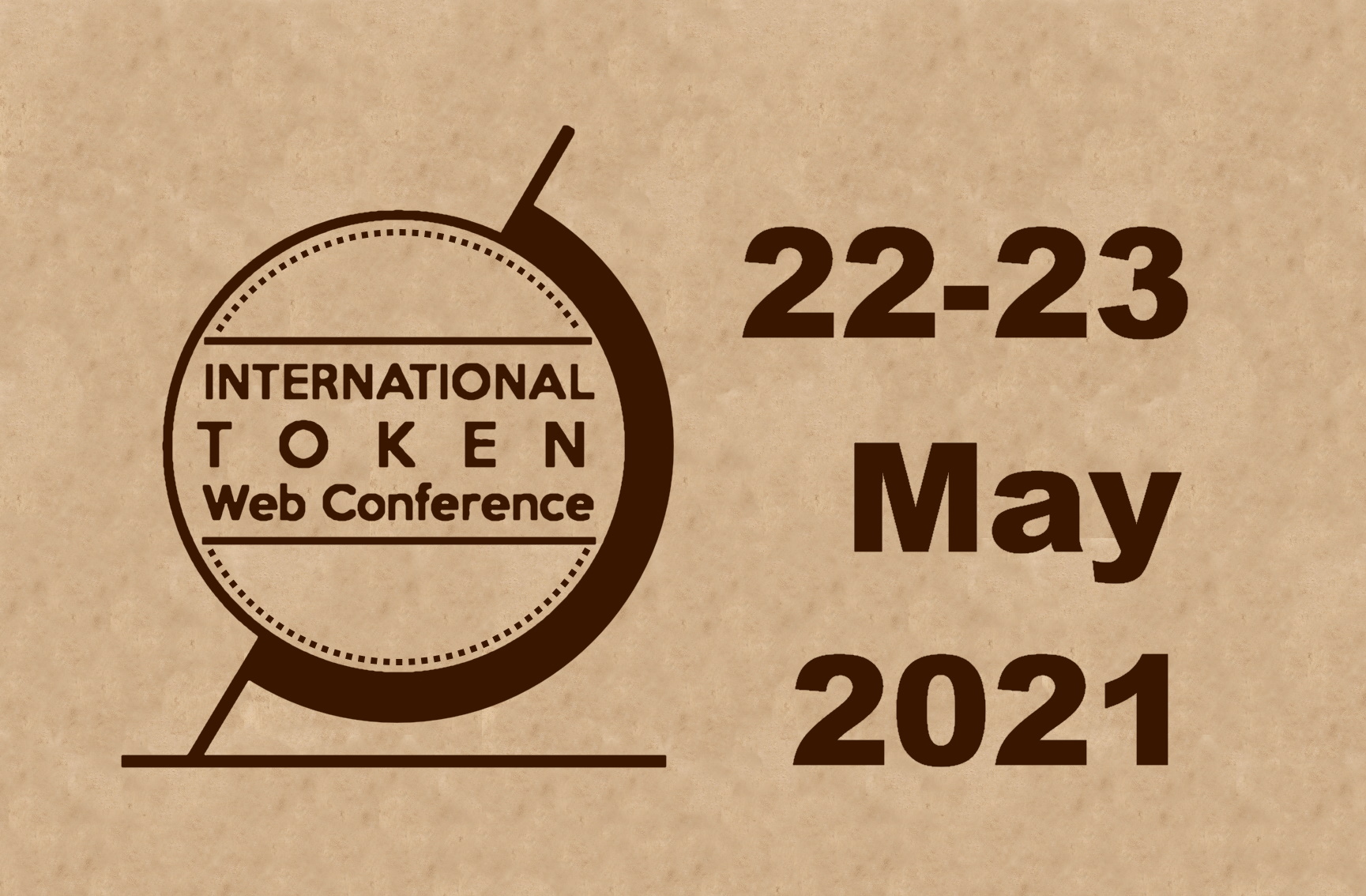 Announce
The International Token Web Conference is back on 22 and 23 May 2021.
This worldwide online event has started last year – in the awakening of the pandemic that forced most in person events to be cancelled all over the world – as a way to make up for our general frustration and continue to pursuit the world wide token interest. As it turns out, the format was very successful and proved to be effective on getting to know new subjects and new persons, without the hassle and expenses of travel.
As before, the event will be free and present renowned token experts from all over the world and a public from all the continents.
The organization felt the responsibility to do even better this year. The event will hold Thematic Rooms spread all over the whole weekend. These will be Zoom meetings with smaller groups that will talk informally about the theme of the room, while at the same time bringing together people with the same interests. Even If you are in Hawaii, Australia or Kiribati, you are no longer limited by the time zone, you can propose a Thematic Room and schedule a proper hour for your attendees.
Free registration is now open, and we are taking proposals for Thematic Rooms. You can find more information at the official event website: tokenconference.numismatas.com.